What's Going on This Summer: May
5/3/2018 (Permalink)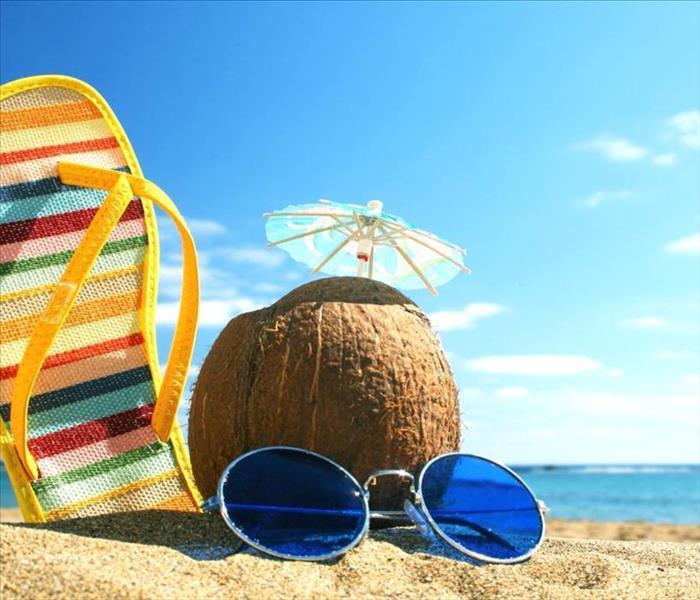 Its finally starting to feel like summer is here! Although we've had some 70 degree days followed by 4 inches of wintery mix the following day, I think we're all ready for the warmer weather and more importantly, were ready for this warm weather to stay! As things heat up in the summer and the kids are off school, we wanted to write a blog article detailing some of our favorite events taking place in the city of Philadelphia! Whether you're looking for somewhere to meet up with friends, or a quick day trip to get the kids out of the house, theres an event going on this summer fit for everyone! So pack the strollers, fill your water bottles, lace up your running shoes and get ready for a summer packed with fun family events that will get you out of the house and give you a fresh taste of the City of Brotherly Love!
South Street Spring Festival May 5th
Join thousands of residents and visitors and take part in south philly family fun at the south street spring festival. Located at Headhouse Square and along South Street, there is something for everyone including several concerts, eating contests, a giant Maypole, a kids zone and hundreds of vendors ranging from food trucks to clothing boutiques. Complementing the South Street Spring Festival, Brahaus Schmitz will be hosting their 6th annual Maifest Festival on the 700 block of South Street. Maifest brings a little taste of Germany to South Philly with authentic German food and drinks served all day, German dancers and live music.
Broad street run may 6th
If you're of age and didn't enjoy too many German beers the night before, lace up your running shoes and head on over to the 39th annual Broad Street Run. This iconic Philly charity race starts at the Central High School Athletic Field at Broad Street and Somerville Avenue taking participants past the varied neighborhoods along Broad Street and finishes inside the Philadelphia Navy Yard at the end of Broad Street in South Philadelphia. The Broad Street run is neither a Marathon nor a 5k, but falls within the two distancing 10 miles in total. The money collected by those who pay a small fee to participate, as well as other donations and pledges, is donated to the American Cancer Society. There is a lottery which has since closed for those who wish to participate, but some runner bibs are still available through charities found here. Spectators are more than welcomed and for places to watch the race click here.
Blue cross riverrink Summerfest may 11th
The following weekend you can witness the Deleware River Waterfront become a seasonal wonderland. The Blue Cross RiverRink Summerfest offers guests boardwalk-style games and rides, an arcade, views of the waterfront with plenty of options for food and drinks as well as the city of Philadelphia's first outdoor roller rink. Unfortunately there is no disco ball in the center of the rink so do not feel pressured to break out your afro wig and dust off your platform high tops. You can however dust off your roller skates and BYO, or there are pairs available to rent at the park. There is no entrance fee to get into the park as it is open to the public, but activities such as mini-golf, games, rides, roller skating and concessions are all pay-as-you-go. If you cant make it the first weekend, the park will be open in its entirety on Friday May 18th to Sunday, May 20th, and will then open seven days a week starting Memorial Day Weekend running until the end of Labor Day weekend, on Monday, September 3rd. For more information on the Blue Cross RiverRink Summerfest, click here.
Rittenhouse Row Spring Festival may 19th
On Satuday, May 15th, the Rittenhouse Row Spring Festival roles into town transforming the Rittenhouse neighborhood into a street fest with something for everyone. Residents as well as visitors can be set to enjoy a day full of music, outdoor shopping, international entertainment and food from some of the city's most notable restaurants. The event will take place in Rittenhouse Square down Walnut Street to Broad Street. There are a copious amount of parking garages in the area, and if you want to find street parking your best bet will be to show up early!
The South 9th st Italian Market Festival may 19th – 20th
Need a dose of some South Philly Italian in your life? Worry not, the South 9th St. Italian Market Festival is right around the corner. On may 19th, South 9th Street (The Italian Market) becomes even more busy than the weekend before Thanksgiving and Christmas. Residents and visitors arrive from all over to take part in this annual celebration. On this weekend we all pretend to be Italian and can expect to enjoy live entertainment, such as music and some comedy skits, a plethora of international foods (including but not limited to homemade sausages, imported meats and cheeses, freshly made pastas and delectable cannoli's and other sweet treats) and specialty cookware so you can bring that "newly found Italian" coursing through your veins home to the kitchen. Among many events and activities going on during this weekend, two events you won't want to miss are the Procession of Saints and the greased pole-climbing. Don't be surprised if you get there early and see patrons rubbing fatty meats all over a street pole, its part of the Italian Market Festival allure!
This wraps up our favorite events taking place in Philadelphia for the month of May. For more information on other notable events taking place in May click here. At the beginning of each month you can look to our blog for events and details taking place over the coming summer months. We hope to see you out and about this summer, and if you see us (usually the only people wearing bright green) come say hello! Stay cool, happy summer, and GO EAGLES!